HELLO & WELCOME
I'm Janette, Kinesiologist & Mentor. My passion is empowering my clients to live their life inspired by freedom.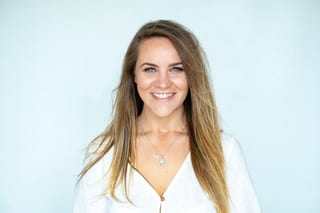 WHAT IS KINESIOLOGY?
Kinesiology is a unique and powerful, non-invasive complementary modality, founded by Eastern medicine and Western understanding of anatomy and physiology.
We use the art of muscle testing to bypass the conscious mind (that keeps feelings, thoughts, emotions and memories hidden from our awareness) and go straight into the depths of the cellular memory of the body and… the subconscious mind, where we can find the core of any stress, held in the body, mind or energetic field.
The core issue may be emotional, mental, physical, energetic or even spiritual – something as simple as an 'attitude', or a repressed trauma hidden away in the subconscious mind.
When we successfully find this information we then muscle testing to find the specific kinesiology correction… and then resolve it.
The kinesiology techniques are gentle and non-invasive: may include, tapping, emotional stress release, massage of meridian points, acupressure holding points, oils or essences.
The goal of any Inspire Freedom session is to identify the core issue of any imbalance… and resolve it.
If you'd like to know more you can email me here >  [email protected]
I am so happy you're here! Come this way and let's meet >
Qualifications
Diploma of Kinesiology
Certificate IV Kinesiology
Certificate in Training & Assessment
Kinergetics – 1, 2, 3, 4 & Master Class
Kinergetics – Alleviating Chronic Pain
Kinergetics – Unit 6 Trauma clearing
Resonate Essences Practitioner Training
Auric Alignment Advanced Training
Touch for Health Synthesis
Touch for Health Instructor
Brain Formatting
Neuro-emotional Pathways
Pyrrole & Methylations Pathways
Energy healing – Reiki
Hypnotherapy
Professional Memberships
Australian Institute of Kinesiologists
Australian Kinesiology Association Inc.
International Institute for Complementary Therapists
Natural Therapy pages