One of the most common questions I'm asked as a Kinesiologist is "what happens in a Kinesiology Balance?"
If you are just discovering kinesiology, if you're a new client or one of those incredible people looking to share kinesiology with a friend or loved one, I've created a short introduction on what to expect in your first kinesiology balance just for you!
What is a Kinesiology Balance?
The goal of any Kinesiology balance is always to release stress. Whether it's physical, emotional, mental or energetic, the overall goal is still the same. The reasoning behind this concept is that when we experience any type of stress it causes effects that in turn create challenges that keep us from moving beyond the issues we experience. A Kinesiology balance allows your kinesiologist to identify these imbalances and work with you to resolve them.
What to Expect in Your First Kinesiology Balance
1. At the beginning of your kinesiology balance, we'll be talking through your history form, that I've sent you prior. Taking as much time and care as needed we will talk through any health challenges you may be facing, your family history, any life-changing events, and why you've specifically booked your appointment today. We will talk about any past traumatic experiences you've been through and discuss the effects these experiences are having on you.
2. Using this information we will create a focus or specific goal for the balance. A goal can be any area you wish to grow, develop or improve on. Common examples areas include work and career, finances, family and relationships, food – weight loss or gain. Everyone is different and has experienced life uniquely so it's for you to decide. An example of a goal could be "My financial flow is increasing every day" or "I am aligned with my soul's purpose"
3. Just before the client gets up on the table, I always like to get a quick snapshot prior to beginning the balance. This includes describing their current mood, rating overall energy and noting any physical pain or tension. This enables us to review at the end of the balance and see what changes have occurred.
4. The remainder of the balance lasts about an hour and involves gentle muscle testing to identify current and past stresses relating to your goal. You will lay, fully clothed on a massage table and we'll begin gently muscle testing, usually using your right arm. I will then clear any stresses with gentle non-invasive kinesiology techniques. Some of these techniques include tapping, emotional release, massage of meridian points, acupressure holding points, oils or essences, just to name a few.
The overall process of a kinesiology balance is very gentle and supportive. The way I work is quite simple. I want to understand where the client wishes to change or improve, make a list of these improvements and work towards achieving them. If for some reason something is not shifting then I will refer to either a western practitioner or another complementary modality that may help support alongside the kinesiology balances. I am always focused on choosing the best pathway for the client.
For more information on everything kinesiology check out my ultimate guide and FAQ
You can BOOK a kinesiology session Monday to Wednesday's in my clinic in Crows Nest, Sydney Australia!
Please feel free to email and ask any questions you may have >
About the Author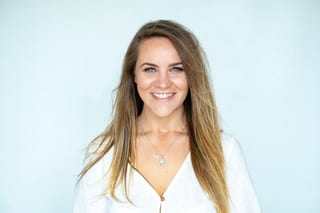 Janette Harris is a certified Kinesiologist, mentor and the founder of the Sydney based Kinesiology clinic, Inspire Freedom. With over 10 years of experience and extensive qualifications across a range of Kinesiology modalities, Janette is passionate about helping her clients overcome their emotional, mental, physical, nutritional and energetic challenges.